During the past few weeks crypto crashed to historical lows. The premier cryptocurrency Bitcoin hit the low of $17.6k, causing other coins to hit lows as well. Bitcoin entered June with a price level of $31k and crashed to $17.6k on June 18, nearly a 40% decrease. At the price level of $20.8k Bitcoin is down 34% during the month.
Yesterday Bitcoin did make a slight recovery, as the coin gained value by 8.3%. Now this is significant as it is the largest single day gain since February 28.
Notably, during the year so far Bitcoin has lost its value by 55%. Currently, the market is surrounded by extreme uncertainty.
XRP Price Analysis
Like Bitcoin, XRP also hit the bottom on June 17. As the coin reached the low of $0.28. During the month XRP has lost its value by 22%. Which is rather impressive, compared to Bitcoin's 34% decrease. However, during the year, till date, XRP has lost value by 60%. 5 percentage points more than Bitcoin.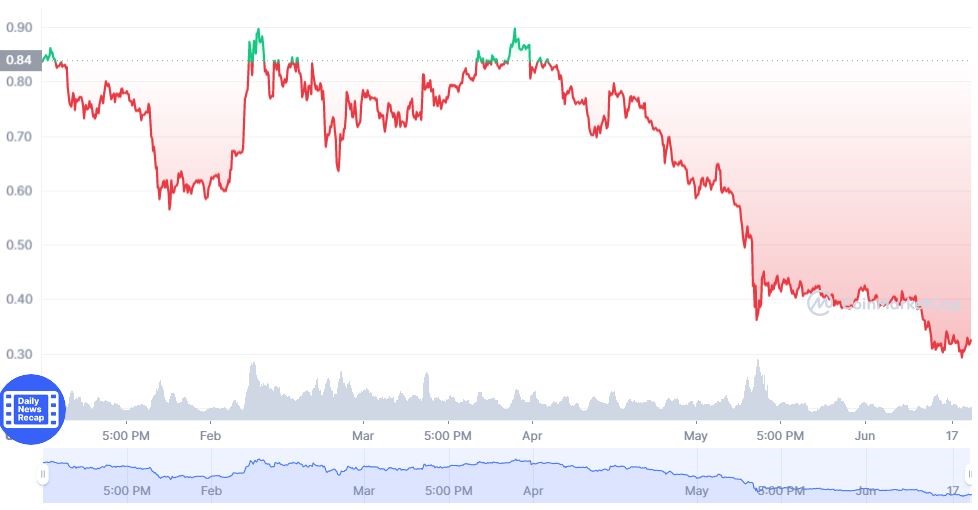 Now at the current price of $0.32, XRP is getting support from $0.30 and $0.28 price mark. Whereas the coin has a resistance at $0.34. Coin's RSI-Relative Strength index is currently near 50.
Now for XRP to make gains, it must first break above $0.35. Despite a cloudy market environment there are a few signals that the market may make a recovery during the next week. According to a recent tweet from 'Bitcoin Archive' the miners, after a while, have finally stopped selling as the accumulation has restarted.