Speculative low market cap 'shitcoins' are high risk, but high reward – traders often seek them out for high upside potential even with a small investment. Crypto with limited utility but a significant market impact are referred to as 'shitcoins.'
Although it can be quite challenging to choose right initiatives and figure out when to maximize gains, it has repeatedly shown to be a successful marketing and investing strategy despite its lack of utility.
A shitcoin's success is greatly influenced by marketing and excitement, as well as by celebrity endorsements, which elevate certain 'shitcoins' to the top of the market.
Below is the list of 'shitcoins' that have generated a ton of hype and interest in the crypto community.
Zoomer (ZOOMER)
After the debut on June 30, the price of Zoomer surged before a big decline. On July 3, 2023, Zoomer surged on a volume of over $3 million and was one of the best-performing 'shitcoins.'  After reaching a 24-hour high of $0.00006076, it was up 379%.
Strong trading activity suggested a rise in speculative interest in the coin, and Altstein Trade tweeted that it "$ZOOMER might go up alongside trend line" The Zoomer price is currently $0.00001942 as of today, July 9th, with a 24-hour trading volume of $482.08K, a market cap of $1.34M, and 1.56K holders.
The price of ZOOMER increased 41.89% over the previous 24 hours. "Onboarding Zoomers into brypto one step at a time" according to the project's website. Although it presently has no use, it appears the team may be setting the stage for the addition of new features if the project keeps moving forward.
The team has also made it seem like they have intriguing collaborations in the works that will help elevate the Zoomer meme even more. There is no doubt that it will succeed in the meme coin market due to community support and the team's dedication. Keep a watch on the Zoomer if you're an investor seeking for profitable possibilities in crypto 'shitcoins'.
The video above provides an in-depth overview of the new crypto 'shitcoins' to watch in July 2023. Follow his YouTube channel for more crypto-related videos. Jacob Crypto Bury also runs a Discord channel with 16,000 members, where users can get trading tips and learn about the upcoming crypto presales.
Wall Street Memes (WSM)
Popular new 'shitcoin' Wall Street Memes has recently crossed the $13.6 million milestone in its presale. The presale has a hard ceiling of $30,577,000, and the project is expected to rank among the biggest 'shitcoins' once it launches on exchanges. See our guide on how to buy WSM token here.
Wall Street Memes is viewed favorably by investors and analysts due to the fact that its online brand already has over a million followers. In 2021, it was founded and began to post stock and cryptocurrency memes on Twitter, Instagram, and other social media sites.
Realizing you shouldn't have sold that one stock pic.twitter.com/UXU8nYXqLE

— Wall Street Memes (@wallstmemes) July 8, 2023
The Wall Street Memes team also started an NFT project called Wall St Bulls in 2021. The project raised more than $2.5 million and sold out in just 32 minutes. Elon Musk, the project's dogefather, has interacted with the project's Twitter account numerous times, which is another factor contributing to the market's bullishness on Wall Street Memes.
Musk's backing can drive a meme coin's price to unheard-of heights, as we witnessed with the price of Dogecoin. The team also executed a $50,000 airdrop in celebration of WSM's presale launch. For further information, check out the project's official website.
Pepe 2.0 (PEPE2.0)
In June 2023, PEPE 2.0 was introduced just last month. It was developed as a follow-up to the first PEPE 'shitcoin' and is actually a fork of the original. PEPE 2.0 contains some significant differences but uses the same systems and code as PEPE.
In order to put things into perspective, one of the greatest distinctions between PEPE 2.0 and the original PEPE is that the newer version uses Ethereum's proof-of-stake (PoS) consensus algorithm rather than proof-of-work (PoW) systems like those used by Bitcoin, Dogecoin, and Shiba Inu.
As a result, it is more ecologically friendly because it saves miners' energy by not requiring them to consume much of it to validate transactions. Additionally, the availability of PEPE 2.0 is less than that of PEPE. As a result, its chances of going up in price are better because it is more difficult to obtain.
PEPE 2.0 is gaining popularity much like the first PEPE coin did. In the last seven days, the price of PEPE2.0 increased by more than 409%. The number of distinct wallet addresses holding PEPE2.0 has also increased; it went from 5,410 on June 29 to approximately 13,000 at the time of writing, with a market cap of $46.30 million.
See our guide to the best 'shitcoins' to buy here.
Thug Life (THUG)
Another recent 'shitcoin' presale that is now exploding is Thug Life. A movement "fueled by humor, brotherhood, and the struggle of hustlin' in this crypto game," according to the project's website. Its main goal is to make light of missed 'shitcoin' possibilities.
Half a mil boys. Let's go! pic.twitter.com/Xmt6zboORE

— Thug Life Token (@thug_life_token) July 6, 2023
The fact that Thug Life is a low market cap crypto is one feature that sets it apart from other presales. At a cost of $0.0007 per token, 2.94 billion tokens will be sold during the presale. Thug Life intends to reach a $2.058 million hard cap by the end of the presale. Thug Life will get ready to list THUG on DEXs following the conclusion of the round.
The team wanted to make Thug Life a product that was genuinely driven by the community. The purpose of Thug Life's single presale pricing is to stop dumping at launch. Instead, it seeks to create a steadfast community that supports the initiative. Take part in the THUG presale at thuglifetoken.com.
Related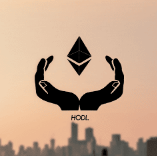 Get Educational Courses & Tutorials
Free Content & VIP Group
Jacob Crypto Bury Market Analysis Videos
Leverage Trading Signals on Bybit
Next 10x Altcoin Gems
Upcoming Presales & ICOs