So far, the crypto market has often bounced back from downturns. Diversifying your portfolio is key to surviving the volatile crypto industry. Given that the cryptocurrency markets are still unstable, many crypto investors aren't sure if it's time to sell to avoid more losses or if the market will soon start to recover.
Extreme volatility is expected, as 2022 has shown; therefore, investors seeking to safeguard against the potential catastrophic collapse of their holdings should select high-potential crypto projects that stand a strong chance of making it through the current weak market and succeeding in the future.
Due to the abundance of possibilities, choosing the best cryptocurrency can be difficult. This guide will help you identify the top cryptocurrencies that are profitable, sustainable, and have cutting-edge technology.
Bitcoin (BTC)
Bitcoin is currently the greatest cryptocurrency in general to date. It is the most well-known and expensive cryptocurrency asset. Moreover, it has existed for an extended period of time, during which it has demonstrated the durability and utility of BTC coins.
Therefore, it should not come as a surprise that BTC is the best cryptocurrency to buy in 2023. Early in 2009, the decentralized peer-to-peer cryptocurrency known as Bitcoin was introduced. It initially came up in 2008. A person using the alias Satoshi Nakamoto created Bitcoin; nevertheless, the identity of this person is still a mystery.
Bitcoin established the idea of a blockchain and offers a completely decentralized, very secure digital currency. proof-of-work (PoW) is used to make it incredibly difficult to change transaction histories or double spend currencies. Miners, who are paid in BTC for adding blocks to the Bitcoin blockchain, protect the network.
Absolute scarcity + compound interest + volatility + rapid global adoption. 😱 https://t.co/waLfVXh0xp

— Bitcoin (@Bitcoin) July 4, 2023
Through the years, Bitcoin has become a well-known name and has become widely used in the public. Additionally, Bitcoin has maintained its top spot as the cryptocurrency with the highest market capitalization. The price of bitcoin suddenly surged beyond $30,000 and achieved its highest level so far in 2023.
The BTC price then started to decline somewhat after the surge reached the highest level at about $31,400. The $30,000 price level has thus far persisted, despite the minor price decline.
News that major institutional investors wanted to participate in the Bitcoin exchanges sparked the rise. In particular, financial powerhouse BlackRock has submitted an application to start the iShares Bitcoin Trust, an exchange-traded vehicle for Bitcoin.
Kaspa (KAS)
Kaspa is a cryptocurrency that uses the GHOSTDAG protocol and is a proof-of-work (PoW) system. Instead of orphaning parallelly produced blocks like standard blockchains do, GHOSTDAG allows them to coexist and arranges them in consensus. Actually, the Kaspa blockchain is a blockDAG.
This Nakamoto consensus generalization enables secure operation while preserving extremely high block rates and extremely brief confirmation durations dictated by network latency. Kaspa is exceptional in that it can handle large block rates while upholding the level of security provided by settings with PoW.
Currently, Kaspa's primary net moves one block every second. Core developers and researchers will work on pushing the capabilities as far as possible in the future—imagine 10 or even 100 blocks per second. Kaspa's price is currently $0.0225, with a $5.73 million 24-hour trading volume and a $437.85 million market cap.
In the previous 24 hours, the price of KAS fell -4.42%. Kaspa reached its all-time high of $0.0425 on April 2, 2023. Since there is still hope that the currency will garner a lot more attention, the long-term price prediction for KAS is that its price will soar.
The video above provides an in-depth review of the best crypto to buy right now, follow his YouTube channel for more crypto-related content. Jacob Crypto Bury also runs a Discord channel with 14,000 members.
Thug Life (THUG)
A brand-new meme crypto, Thug Life (THUG), intends to contribute to the wealth creation of its community. The main goal of the Thug Life is to unite a group of people who want to recover from losses they sustained in the cryptocurrency markets. The platform anticipates to raise a hard cap of $2.058 million through the THUG crypto presale.
It's interesting that there will be just one round of the token presale. The price is set at $0.0007, so there's no urgency to buy THUG at a lower price when the presale first starts. During the presale, this community-based coin offers 70% of its total 4.2 billion token supply. The THUG supply will also be used for marketing activities to the amount of 15%.
Investors will be hoping for a similar price explosion since THUG is still in its presale. As community awards, the remaining 15% of the token supply will be given out. The rewards are divided between community giveaways and an airdrop campaign for engagement. 
Yo, Twitter ain't dead, my fam, it's alive and kickin',
But we reppin' that thug life, where you should be stickin'.

12 days, 13 hours, 35 minutes, or so they say,
But let's question it, is it real or just a play? pic.twitter.com/1mFPEtEyYH

— Thug Life Token (@thug_life_token) July 4, 2023
Following the conclusion of the presale, this campaign will begin immediately when the token is listed on DEXs. More information on the giveaways will be made available by the platform as the exchange listing dates approach.
Thug Life has raised almost $416k since the presale started. Due to the community's passion and energy, the Thug Life project has already garnered a ton of media attention, setting it apart from other meme coins. Even if THUG has no practical use, the value of other meme tokens has skyrocketed since their creation.
PepeCoin, on the other hand, lacked utility and experienced a 6,000% spike following its first coin offering. SPONGE soared by more than 3,000% without utility. Low-cap crypto traders seem convinced that THUG could grow into the next best meme currency once it debuts on the open market due to its distinctive selling point and enticing tokenomics.
Compound (COMP)
Compound is a DeFi lending protocol that enables users to deposit their cryptocurrencies into one of the platform's supported pools in order to earn interest on them. The bulk of cryptocurrencies, according to Compound, are inactive on trading platforms and offer their owners nothing.
With its open lending platform, Compound aims to change this. It enables anybody who deposits supported Ethereum tokens to simply earn interest on their balance or take out a secured loan in a completely trustworthy manner. The community governance of Compound sets it apart from other comparable protocols.
Without the involvement of the Compound team, holders of the platform's native governance token, COMP, can make improvements to the protocol, discuss them, and vote on whether to implement them. This may entail selecting which cryptocurrencies to provide support for, modifying the collateralization formulas, and altering the distribution of COMP tokens.
These COMP tokens are available on external exchanges for purchase, or they can be acquired via engaging with the Compound system, for as by making a deposit of assets or borrowing funds. Compound's price is currently $60.76, with a $473.06 million 24-hour trading volume and a $440.04 million market cap.
The price of COMP dropped by -2.62% in the previous day. On May 12, 2021, when it was trading at a high of $909.24, Compound attained its greatest price. The rising Total Value Locked of Compound is one of the main arguments in favor of investing in it.
Total value locked, per CoinMarketCap, "Total value locked represents the number of assets that are currently being staked in a specific protocol." As a result, the total value of a secured underlying supply on Compound is rapidly increasing.
Lender users can earn interest from COMPs acquired by users with such big funds. Compound is probably a smart investment, and holding Compound stock might yield both short- and long-term profits of enormous proportions.
Conclusion
Choosing which cryptocurrency to purchase is only the first step in your cryptocurrency investment journey. Thorough research, risk assessment, and portfolio diversification are all necessary steps in the cryptocurrency investment process.
It is also important to select the best platform for purchasing crypto, as well as how you will store your cryptocurrency. Buying cryptocurrencies on eToro, which is a secure and regulated crypto exchange, is an excellent way to get started.
See our guide to the eToro coin list here.
Related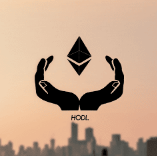 Get Educational Courses & Tutorials
Free Content & VIP Group
Jacob Crypto Bury Market Analysis Videos
Leverage Trading Signals on Bybit
Next 10x Altcoin Gems
Upcoming Presales & ICOs